Dialogue 3: 19th October 2017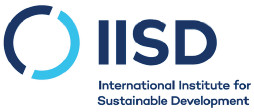 Strengthening partnerships between the environmental and humanitarian sectors in the context of the humanitarian change agenda and the Sustainable Development Goals

The third EMG Nexus Dialogue to be held on 19th October 2017 will focus on the partnerships between the environmental and humanitarian sectors. A technical segment on the humanitarian and environment nexus will focus on theory and on the process of applying nexus thinking in practice. The day's events will close with a high level segment featuring a panel discussion.
The Dialogues also serve as an opportunity for Member States to consider how a nexus approach could support collaboration among different governmental departments. 
Venue: International Environment House 2, Chemin de Balexert 7-9, 1219 Châtelaine, Geneva, Switzerland
Technical Segment: 9:00am - 13:00pm Geneva, Switzerland
Moderated by Mr. Oli Brown, Sub-Programme Coordinator for Disasters and Conflicts, UN Environment 
Introduction
Registration 8:30-9:00am
1. Opening of the Dialogue.
Opening remarks by Mr. Elliott Harris, Assistant Secretary General, UN Environment
Introduction to the EMG Nexus Dialogues, Mr. Hossein Fadaei, Head of the Environment Management Group Secretariat
Session 1: The humanitarian and environment nexus
2. Setting the scene: integration of environment in humanitarian action - a brief overview.
Introduction by Ms. Emilia Wahlström, UN Environment/OCHA Joint Unit
See the presentation
3. Interlinkages between the humanitarian and environmental agendas in the Sustainable Development Goals.
A mapping of actors and existing partnerships at the nexus of environment and humanitarian action, Mr. Albert Salamanca and Ms. Amanda Kohn, Stockholm Environment Institute 
See the presentation and mapping of actors
4. The humanitarian/environment nexus in practice - examples of collaboration and lessons learned.
a) Coordination of assessments for environment in humanitarian action
Presentation by Mr. Amare Gebre Egziabher, UNHCR
See the presentation 
B) Lessons learned from REACT - possibilities for replication to humanitarian operations
Presentation by Mr. Andrew Morton, UN Environment
See the presentation
Break: 11:00 - 11:15
5. Discussion: Identifying opportunities for long term and systematic integration of environmental sustainability into humanitarian action through joint policies and programmes.
Perspectives of key UN agencies and other actors
6. Summary of messages to be delivered to the high level segment.
Lunch: 13:00 - 14:30
High Level Segment: 14:30pm - 17:00pm Geneva, Switzerland
Moderated by Dr. Achim Wennmann, Senior Researcher at the Graduate Institute and Executive Coordinator of the Geneva Peacebuilding Platform
Opening of the high-level segment and summary of the Dialogue's technical segment discussions
Opening remarks by Mr. Felix Wertli, Swiss Federal Office for the Environment
Overview of outcomes from the technical segment
Panel discussion: Addressing environment in humanitarian operations - policy perspectives and areas for further action.
Building upon the outcome of the technical discussions, the panellists will share their perspectives on issues requiring further action, including possible system-wide responses through the Environment Management Group
Panellists:
Ms. Clarissa Azkoul, Chief of Staff, International Organization for Migration (IOM)
Dr. Hugo Slim, Head of Policy, International Committee of the Red Cross (ICRC)
Dr. Wenjian Zhang, Assistant Secretary General, World Meteorological Organization (WMO)
Mr. Elliott Harris, Assistant Secretary General, UN Environment (UNEP)
Mr. Jesper Lund, United Nations Office for the Coordination of Humanitarian Affairs (OCHA)
Mr. Jagan Chapagain, Under Secretary General for Programmes and Operations, International Federation of Red Cross and Red Crescent Societies (IFRC) 
Summary of discussion and closing remarks